Navigating a transportation strike when in Paris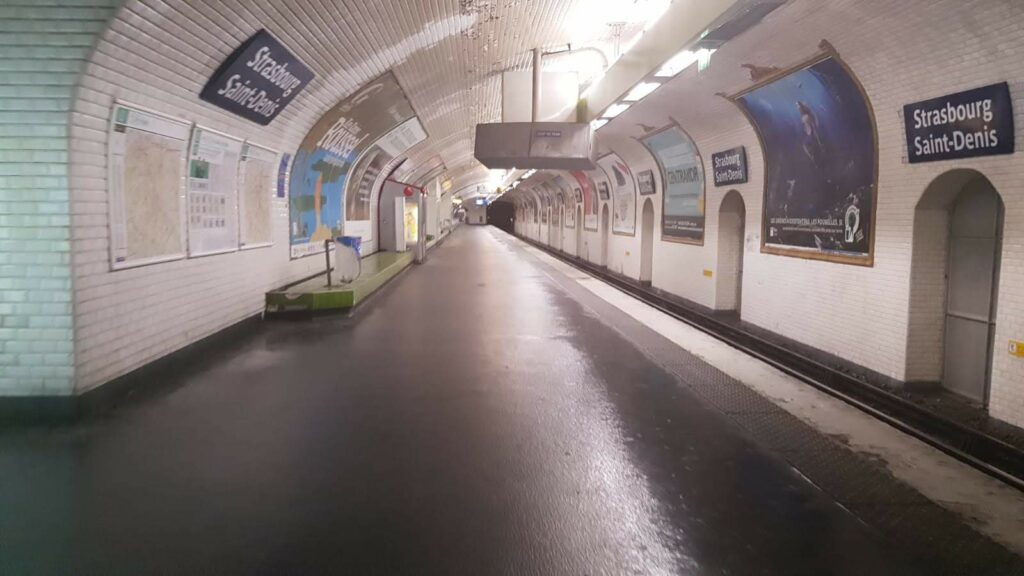 Paris is known for its public transportation system, most notably the metro. Paris is also known for their transportation strikes. Navigating a transportation strike while in Paris doesn't have to be rocket science or a damper on your travel plans. There's some pretty easy tips and tricks out there.
There are several different ways to stay on top of information during a strike, the best being the service's website. 
The RATP, SNCF, and Transilien are all very good about updating their websites with the most up-to-date information. 
Final details are always posted by 5 PM the day before the strike, after plans have been finalized for mobilizations for the following day. Strikes most typically happen on a Tuesday or a Thursday. This is to allow for the greatest number of working people to turn out to the strike in order to make more of an impact for their purpose. Mondays and Fridays are usually out because French workers tend to take long weekends either with a Friday or a Monday off. Wednesday are out because this is a day where children tend to not have school on Wednesday afternoon and a parent may need to stay at home with them. Weekend strike actions are usually associated with politicians and There's a really good article (in French) that explains this in more detail here. 
Twitter is a great source as well. Practically, each line has their own Twitter account and usually have someone manning the keyboard. They are pretty reactive and keep up with the circulation of the line. I follow all the metro, tram, RER, and train lines I use on a daily basis. Sometimes they're better than the application in the moment; Twitter is my first go-to when I'm looking for information. 
There are several options other than public transportation that you can rely on when it comes to getting around during a strike. 
Velib
These rent-on-the-go bikes are all over the city. There are other options available, but these are wider spread within the city. One perk about Velib is that you can use your Navigo pass to get access to the bikes, you can see subscription options here. Thing to know, there are two different bikes: green, non-electric bike and blue, electric bike.  There's an app to help you find docking stations as well as manage your account. You'll always want to check the tires and breaks before you pull the bike off of the docking station. Although be careful, even though there are 20,000 bikes docked throughout the city, they may fly off like hotcakes during a transportation strike. 
BatoBus
Although not your most traditional route and this doesn't take you everywhere in Paris, it does get you up and down a bit of the Seine all the way from the Eiffel Tower to the Jardin des Plantes. It's a nice alternative to the traditional options. You can find all the information about the BatoBus hours of operation, stops, and prices here. Please be sure to check the schedule as service changes through out the year. 
Taxi
This is best for when you need to get from one side of the town to the other or other various locations. If you're arriving in Paris at the airport and need a way in on the day of a transportation strike, it's best to know what your options are. The thing to know about taxis is that they are regulated by the city of Paris. You can find all the information about taxi fares in Paris here. It may be best to see if you can reserve the taxi in advance of the big day. 
Your own two feet
If you don't mind hitting the pavement, and can easily get from point A to point B, then your own two feet is the perfect option. Paris is an extremely walkable city and you get a great view while you're doing it. Depending on your timeline, schedule, and destination, this could be your best option. Be sure to leave plenty of time for your commute and enjoy the route! 
Apps to have at the ready
There are a few applications that you can have at the ready to help you navigate Paris during a transportation strike. The top contenders during a strike are: 
If you're looking for other apps that are useful for your time in Paris, I've written a post on that! Check it out below. 
Key words and phrases you need to be aware of
There's some terminology that you need to be aware of when you're reading/talking about strikes or demonstrations here in France. 
Une grève/un mouvement social : these are both terms used for a strike. The second is more used in the public transportation sector.
Une grève illimitée: this is a strike that can be renewed because it has no time limit. 
Une grève générale: a general strike that impacts an entire industry and its workers. 
Perturbé/ perturbations: disrupted service/disruptions. This usually refers to services that are offered to the public. 
Retardé: delayed or postponed. 
Annulé/Supprimé: cancelled, deleted, typically in reference in public transportation. 
Manif: short for manifestation, demonstration. Usually a large gathering of protesters where they march from on destination to another. 
Depending on what you're doing on the day of a transportation strike, don't let it dampen your activities. If you've got the opportunity to work from home, that's probably best. If you're visiting and there's a transportation strike, make plans that allow you to walk everywhere. maybe spend a full day museum hopping, café sitting, and wine tasting. There's still plenty to do during a transportation strike!