You need a permission slip for that…
I now need a permission slip with me if I want to leave our apartment and I honestly can't believe I just typed that sentence. The police are patrolling the streets and asking to see people's attestation and their ID. Now let me say that the police have always patrolled the streets as well as a certain group of members of the army (in the more touristy areas) so this is nothing new, they are certainly being more proactive than I've seen in the past. I have been lucky enough in the 2 times I have been outside that I have not been asked for my attestation nor my ID. For the record I have only seen the police and not the group of military I have seen in the past.
We are on the second version of this attestation (23 March 2020) with a few of the stipulations more clearly defined. For example, if you would like to go out for exercise, you now must do so within 1 kilometer (0.63 miles) from your residence and it must be done within one hour of leaving your residence, as reflected on the timestamp on your permission slip. They have also included a few other options: judicial summons, aide requested by an administrative agency, a right to leave for employed persons who do not meet the requirements for the work attestation.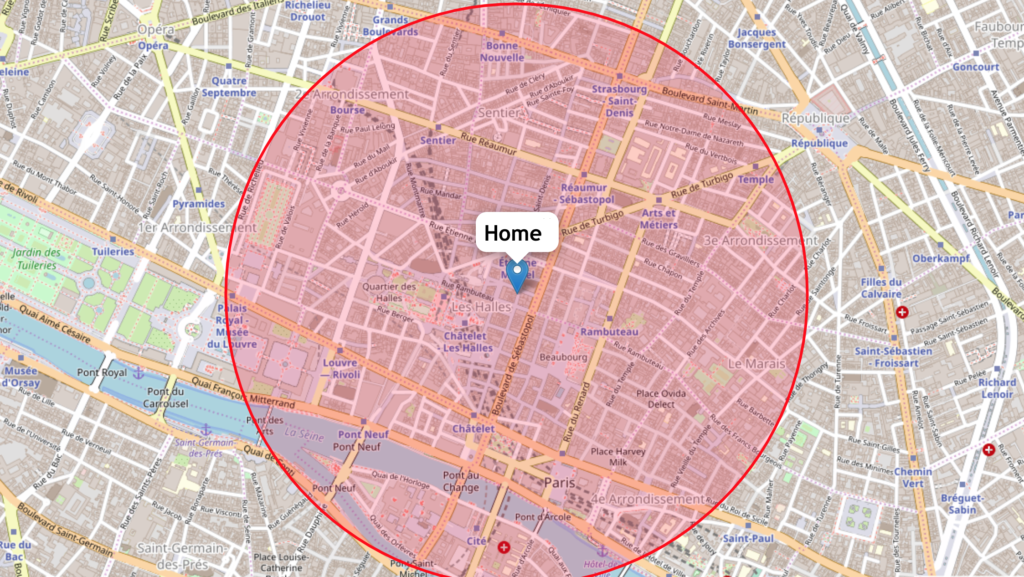 We don't have a printer at home so I have to hand write the attestation by hand every time I want to go outside. I need to remember the next time I order from the Monoprix to get those corrector pens I had when I was in school here so I only need to write it one and only change the date and time when needed. I've taken the liberty to only include the reason that I will be leaving my home and not all the others because honestly, that's a waste of time. There used to be a digital form that we could simply upload to our phone and change the date and reason as needed but they found that was too much of a nuisance so hand-writing it is!
Here's a really good article put out by one of my favorite news sources, The Local, about what is going on here in France. I follow them on Twitter as well as have a paid subscription. I'm extremely thankful for the reports and the information and stories they are reporting on. They have put all of their Coronavirus articles on their website as free and not under the paywall.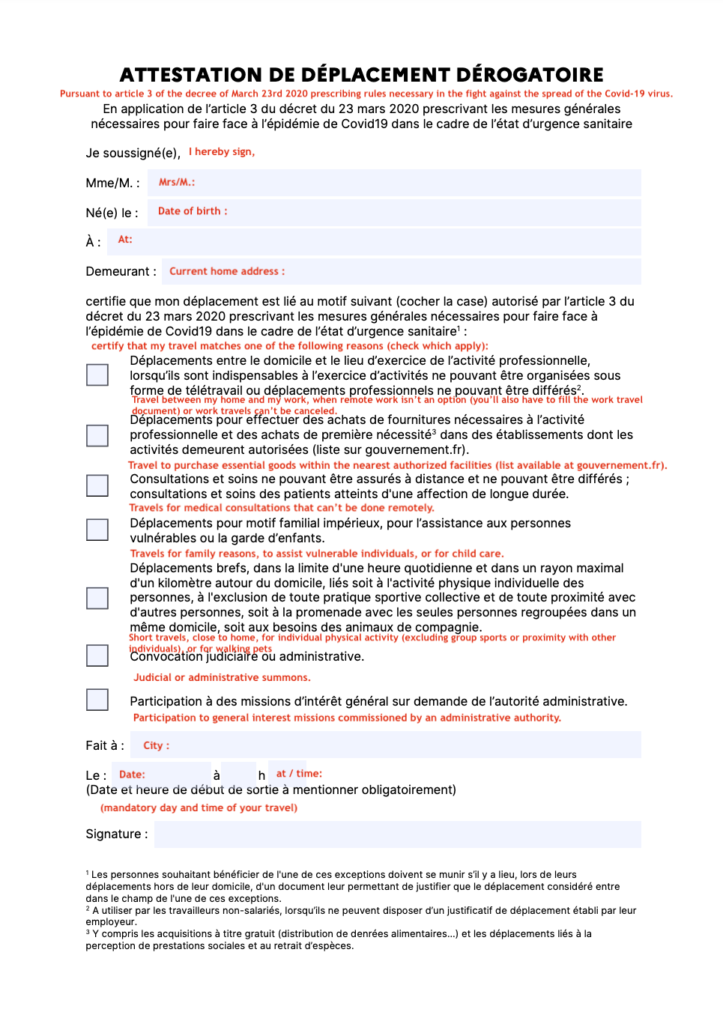 There are fines if you are found outside not for any of the reasons stated above. The fine for the first time is 135€ but can be increased to 375€ if deemed necessary by the police at the time of investigation. In the event of the recurrence of this violation, the fine is 1500€ (for 2 violations in 15 days) and becomes an offense punishable by 6 months of imprisonment and 3750€ in fine in the event of recurrence more than 3 times within 30 days.
So, I'm now sticking to meal planning and being serious about my grocery list. I'm making chicken stock from the bones of the whole chickens I'm buying. I'm baking bread and dessert almost every other day. I'm trying to stretch every ingredient that I can and be resourceful in my shopping. I will state this, I will spare no expense for good cheese and wine! If you know me, this is only fitting. 🙂 Please, be safe and stay healthy. Listen to the advice of your local government officials. And please, stay home and only go out if absolutely necessary, like for food.
Bisous,
Sarah