There is a difference between stock and broth and we can get into that later, but I wanted to share with you the hybrid of the two that I have been making on a regular basis since life in quarantine has taken place. Whether you call it a stock or a broth, this is a labor of love and a staple in my kitchen. I use it in cooking recipes that call for water (making rice, steaming vegetables, etc…) and it is one of the foundations in my cuisine, no questions asked.
1.5 liters Water.
1 onion, yellow, cut into hearty chunks.
1 large carrot, peeled and cut into hearty chunks.
1 leek, cut in hearty chunks.
3 stalks celery, cut into chunks.
5-7 cloves of garlic, peeled and smashed.
Bones of a chicken: they do not need to be cleaned, meat on the bones is just fine.
Pinch of salt.
I place all the ingredients except the water into my 2 liter stock pot and then pour the water over the ingredients. I turn the stove top on to high and watch till the liquid starts to boil. Once I have reached a rolling boil, I turn the heat down to low, where I can see bubbles coming up from the bottom of the pot. I place a lid on the pot and then let it percolate for several hours; anywhere from 4 to 8 hours. Every once in a while I'll skim some of the fat particles that have pooled on the top off and into a waste container.
The beauty of this recipe is that you can leave it and let it be and you can't mess it up. The other beauty of this recipe is it'll put you in the habit of buying a whole chicken hence saving money and getting more meals out of it. I've recently gotten into either doing a butterfly/spatchcock or completely breaking down a chicken for multiple dishes.
You can also play with the ingredients and add (or subtract) what you like (or don't like). I do not at this time have a larger pot or I would make more. My fridge is a very small fridge (think dorm room fridge) and do not have a whole lot of room to store the stock. This quantity serves me just perfectly for 2 people who are currently eat all 3 meals at home. You can also do this recipe with beef bones or with no bones at all. I have also cut the body of the bird in half and made 2 batched out of one bird. Whatever floats your boat (or bird) and have fun with it!
Here are a few videos I thoroughly enjoy for spatchcock chicken:
1. Crisp roast butterfly chicken courtesy of America's Test Kitchen.
2. Alton Brown's butterfly turkey. Because who doesn't love Alton?!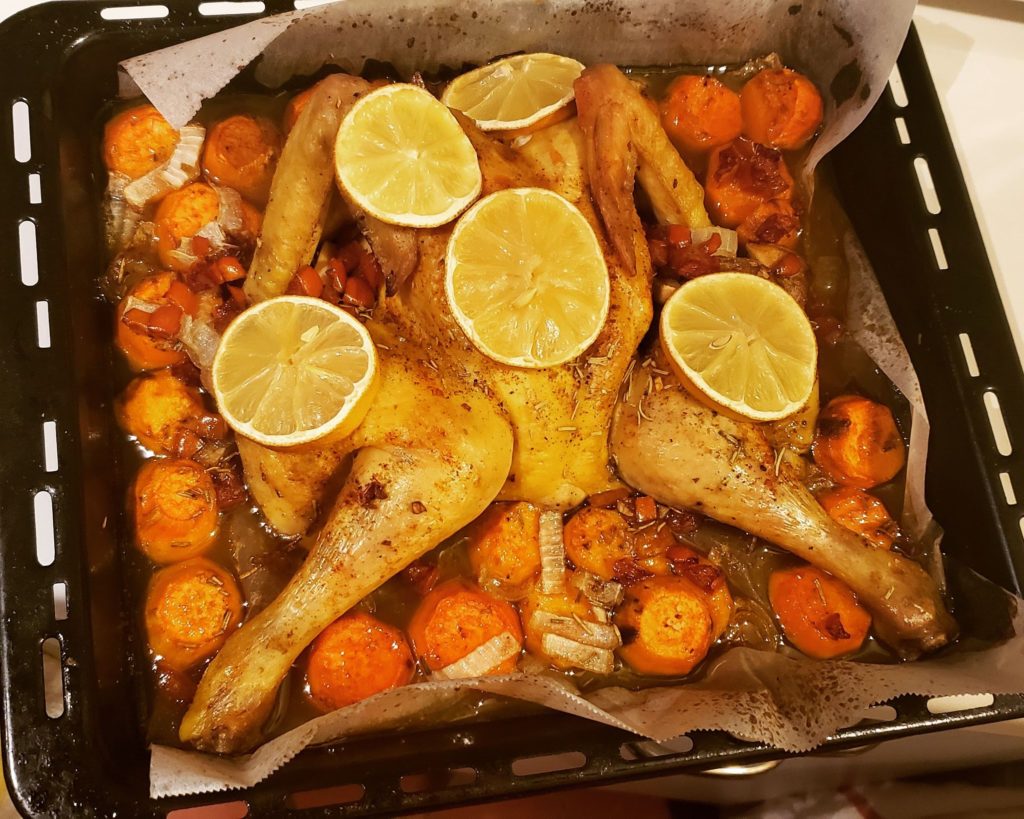 Here are a few videos of how to break down an uncooked chicken:
1. Jacques Pépin Techniques.
2. Gordon Ramsey Joints a Chicken. (And here he does it blindfolded; love this guy!)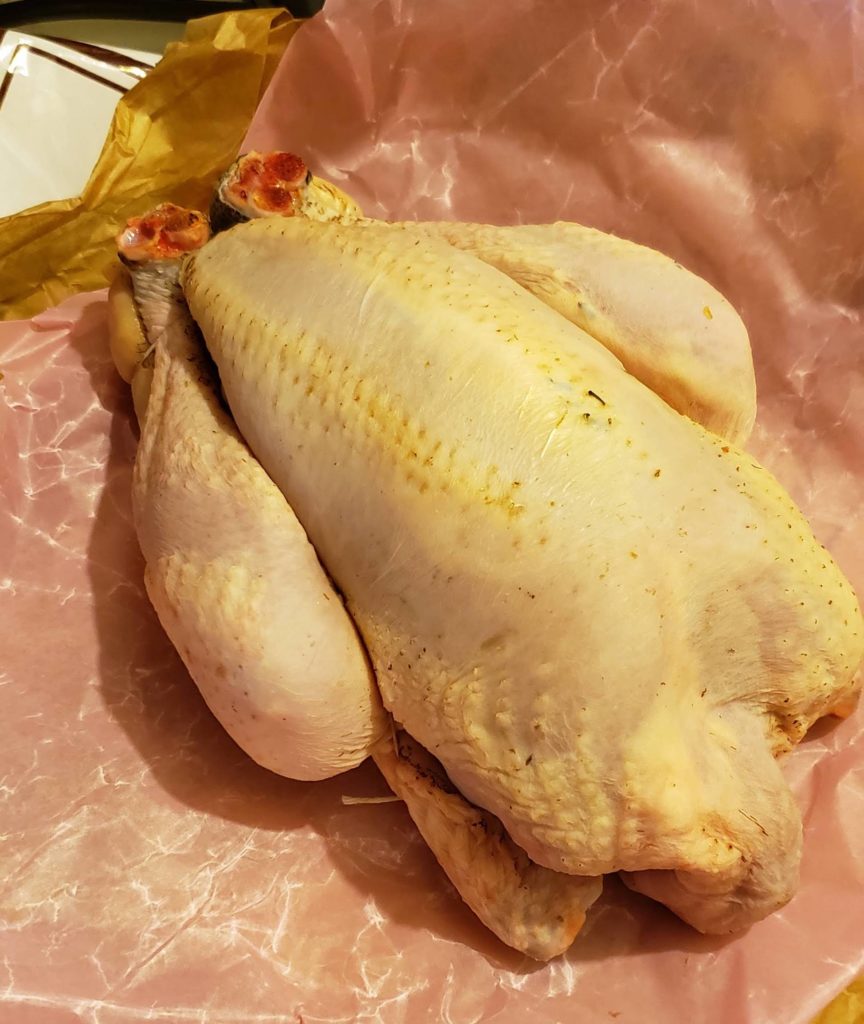 Happy cooking!
Sarah