Upward and Onward: Phase 2
So here in Paris we have entered Phase 2 of the déconfinement and there is a buzz in the air. Virus numbers are still on the decline (for the moment) and there seems to be a pep in everyone's step.
Phase 2 for France started officially yesterday and will last until 22 June. We noted last night while we relaxed on our couch with the window open we could hear the city coming back to life. Restaurants, cafés, and bars were allowed open outdoor seating, within strict limitations of new health regulations. City officials have allowed the quintessential café chairs and tables to pour into the sidewalks and over into the streets so establishments could try to recuperate any and all lost business from the pandemic. To be honest, the hospitality industry hasn't had the best luck in these past months, even before 2020 rang in the bells. Between weekly Yellow Vest demonstrations for all of 2019, Retirement reform demonstrations and the pandemic, it's been a bit bleak.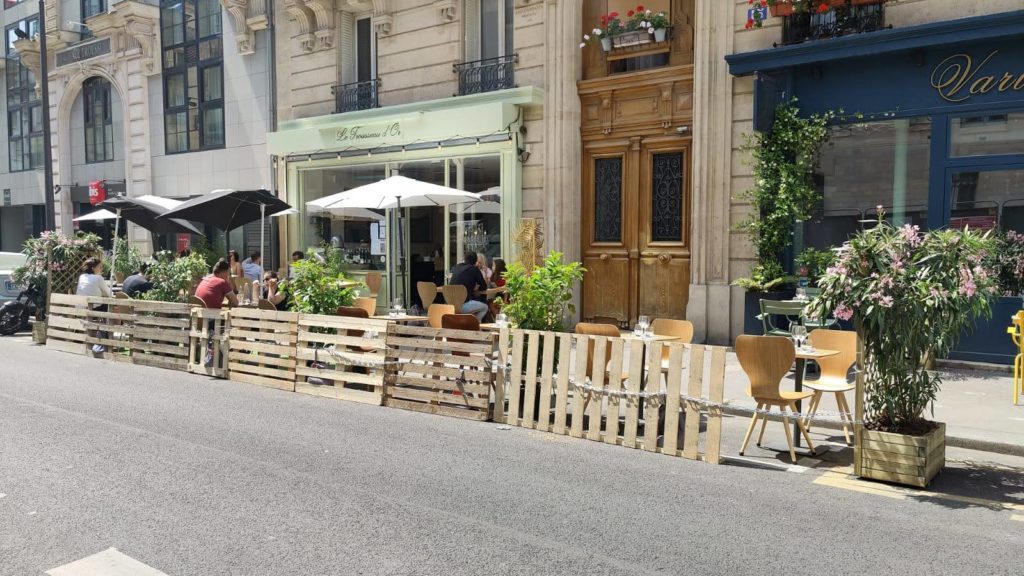 So, what is Phase 2 you ask?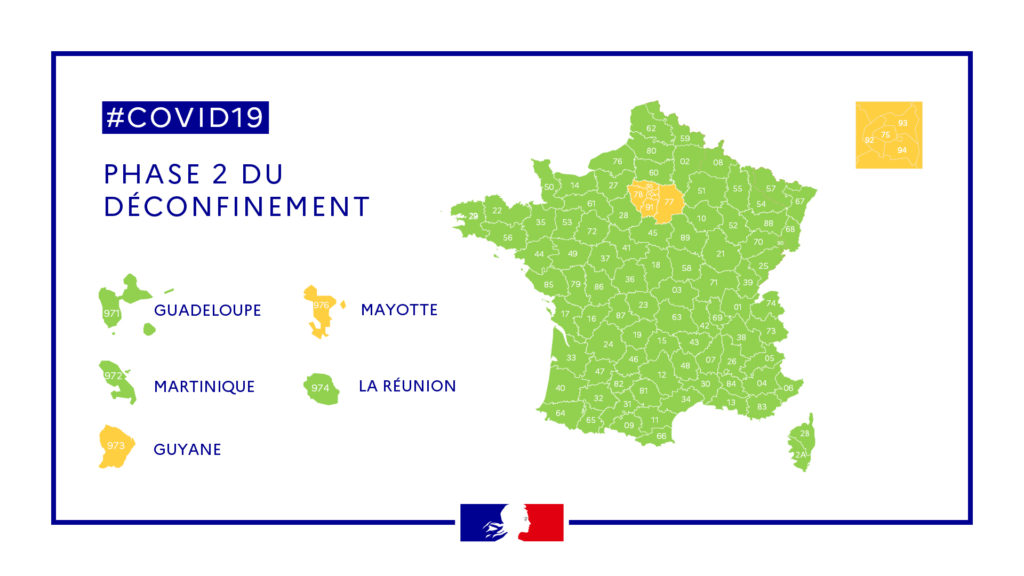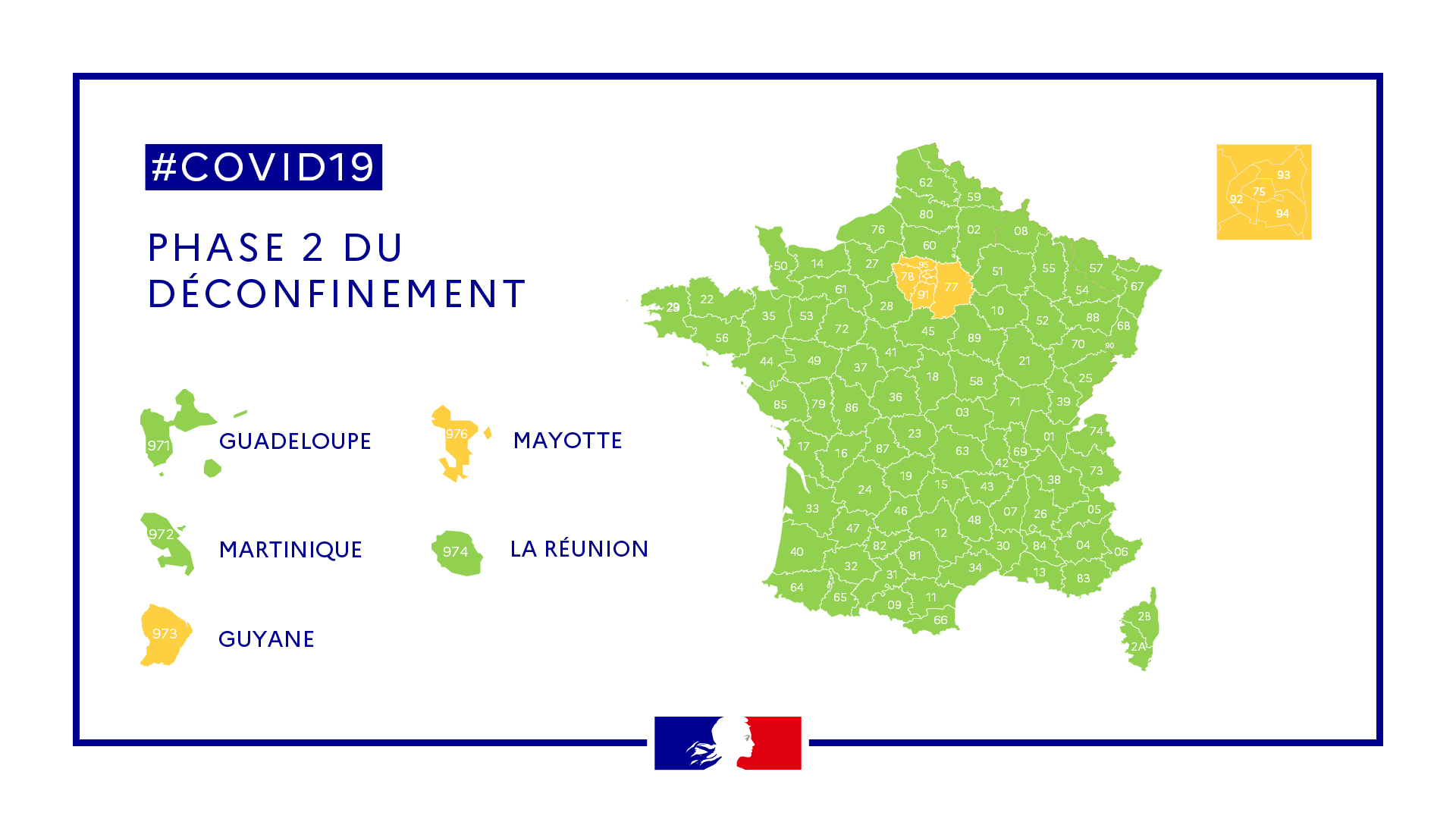 Well, we've moved from Red to Orange. We've been upgraded! Huzzah!
The 100 km rule has been scrapped and we can move freely around France. Looks like we may be able to escape to the mountains for a little vacation in August after all.
Restaurants, bars, and cafés can open both indoor and outdoor seating in the Green Zone, but for those of us in the Orange Zone only outdoor seating is available right now.
Parks, benches, and gardens have all officially opened! This makes me and most likely every other person in France happy as well. Since we don't have a green space in our building, this is something that I have been craving for the last 3 months and can finally go back to nature even in the middle of Paris.
Schools are being gradually reopened as well, with all the infant, primary and secondary schools being open as of June 2, high schools in the Green Zone are open, but not in the Orange Zone. University classes will still be taught online for all. These schools have strict health regulations that have been enforced before moving forward: smaller class sizes, social distance measures within classrooms.
Cinemas will open country-wide 22 June.
Theaters and museums will be allowed to reopen in Green Zones, but those in the Orange Zones must wait until the 22. Masks will be mandatory in these areas.
All the other restrictions that were previously in places still remain the same: masks are mandatory on all public transportations, work from home for those who are able to, groups of no more than 10 are allowed to gather in a public space, entry into France from abroad will be heavily restricted and monitored until June 15.
It's day by day, we will wait until 15 June to see what the next marker is in this new mode de vie (way of life). It's weird walking out the door making sure I have my wallet, phone, ID, and now mask. I have found myself trying to coordinate my reusable mask to my outfit, or more appropriately coordinating my clothes to my mask. Still taking it slow and enjoying the little things, savoring the moments. Celebrating the small victories where it's due.